Special
We strive to be amongst the best at hydraulic cylinder manufacturing thanks to constant development and improvement of our products. We have designed and manufactured large number of variants, designs, and sizes of linear hydraulic motors during the period of our existence. If none of the hydraulic motors in our catalog suits you, we are ready and able to manufacture custom design to your liking.
We are not afraid of the production of even the largest and most complex hydraulic cylinders. Apart from our experience, we also use  state of the art technology (such as linear position sensing, end position sensing, force sensing) during their designing.
Do not hesitate to contact our sales or construction department through phone or contact form below.
Examples of some of our design solutions: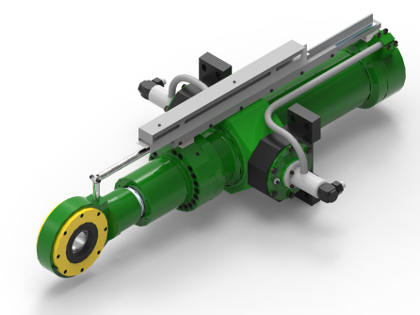 PČH 200/140x800
Work conditions
lifting the sliding path in the metallurgical production of crude iron

all rotating mechanisms stored in SKF spherical roller bearings

heavy duty design for steelworks - high strength and surface-hardened piston rod

possibility of adjusting the end position sensors in the external bar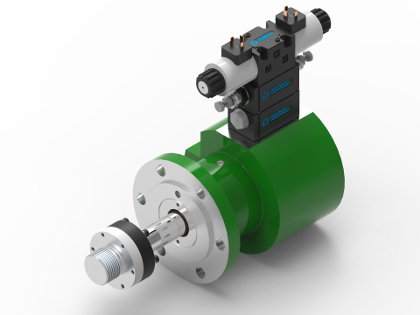 PČH 63/32x25
Work conditions
control of the slide valve closure

control by an electromagnetic switchgear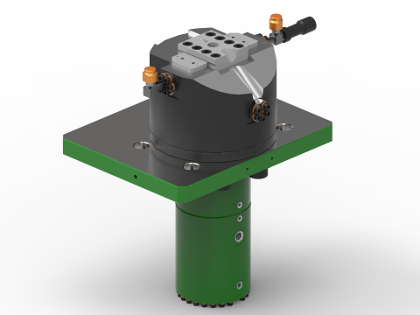 PČH 90/40x64 - ISOSTATIC CHAMBER
Work conditions
isostatic chamber

for serial production of ceramic moldings

max. working pressure 400 bar + pressure multiplier up to 2000 bar

need for very precise production for the use of sealants up to 4000 bar

4 cycles per minute, continuos operation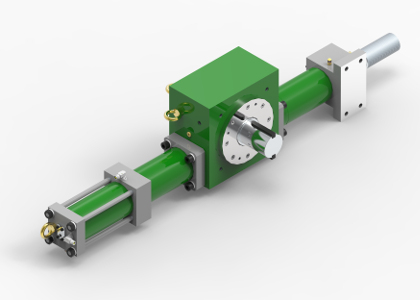 Hydraulic swingarm 163° 32 000 Nm
Work conditions
max. operating pressure up to 16 MPa
swing angle 163°±2°

drilling 160 mm, maximum torque

32 000 Nm
hard work conditions in sheet metal rolling factory with

hydraulic swing angle regulation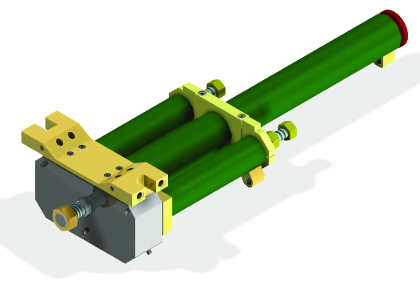 PČH-TRIO 65/36-50/25-972
Work conditions
max. operating pressure 20 MPa
telescopic shifting of drill table
mining industry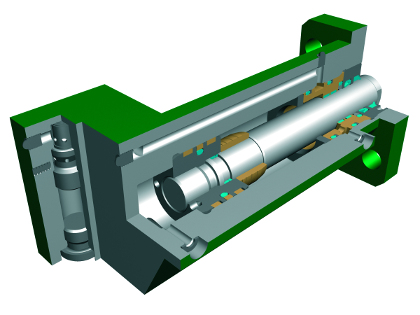 PČH 40/22x58
Work conditions
heavy industry
compact PČH design with built-in hydraulic lock and regulated damping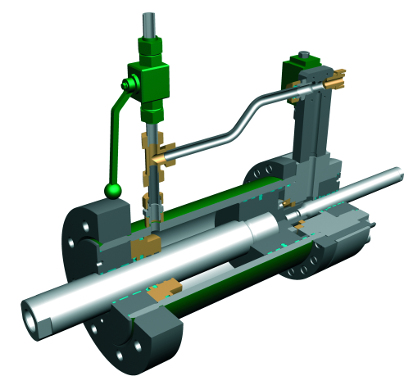 PČH 140/63x160
Work conditions
max. operating pressure up to 0,5 MPa

low-friction design of the piston rod movement

max. operating speed up to 0,5 m/s, controlled oil switch between chambers with controlled end position damping

waterwork - return damper
Contact form